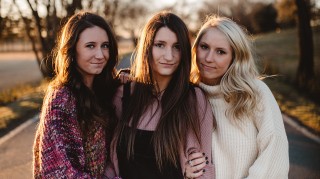 Boundaries are an essential part of engaging in healthy connections with others.
They allow us to be clear about our own needs, about what feels comfortable for us, so we can connect with others in ways that feel safe and respectful.
For those in caregiving roles, boundaries are particularly important. Poor boundaries can foster co-dependency in a relationship. Strong boundaries can prevent exhaustion. If we're giving selflessly without meeting our own needs the end result is burnout. Often caregiver needs can be overlooked.
Those receiving care might not be able to create healthy boundaries themselves so it's vital then for carers to set healthy boundaries and to maintain them.
Creating boundaries sounds simple but it might feel easier for some than others. If we weren't exposed to boundaries as children it probably won't be second nature to create them for ourselves. It is, however, possible to learn how to set and hold boundaries and to benefit from them.
Clarify what you need
During flight briefings, we're instructed by the crew that we need to fasten our own oxygen mask before assisting others with theirs. Making sure we're supported means we're then better able to support others. What another person wants might not be something we feel comfortable with. It might actually impinge on our own needs.