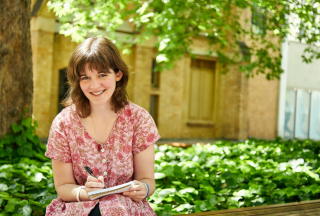 If you have been spending more time on social media throughout the COVID-19 lockdown, you definitely aren't alone. Social media platforms have been a well-established part of western life for over a decade and the variety of avenues grows by the year.
In these unprecedented times, many of us have been relying on social media like never before to connect with those we love, to share our struggles and to have a laugh. However, some jokes have not been so funny.
Some have been problematic and potentially even harmful. In this instance, I'm talking about the memes and jokes that emerged about weight gain in quarantine.You may have seen them too – jokes about signing up for weight loss shows, statements about gaining the "Quarantine 15" and even before and after images of a photoshopped barbie doll.
At first glance, these jokes and images may seem clever or laughable, but for people living with eating disorders, and for people living in larger bodies, such jokes can be harmful.
As a proud survivor of anorexia, what I see in these jokes is a potential trigger to exacerbate illness-driven anxieties and struggles with distorted body image. However unintentionally, they take a serious component of psychiatric illnesses and trivialise it.