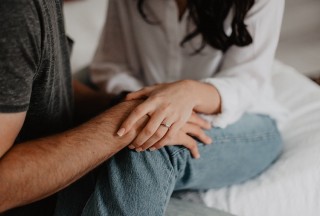 The decision to tell a partner about a history of sexual trauma is a deeply personal choice. It can bring up mixed emotions that are hard to sort through.
If you feel ready to have this conversation with your partner, I'm offering some advice to help you feel even more prepared.
I'm writing from the perspective of someone who works in mental health with experience of having this exact conversation.
When it comes to this discussion there is no one-size-fits-all approach. I hope by sharing some of the things I learned along the way, you feel more empowered to share your own story.
First, ask yourself a few questions
It can help to ask yourself a few questions before sharing your experience with a partner: