Executive team
Rachel Green
Chief Executive Officer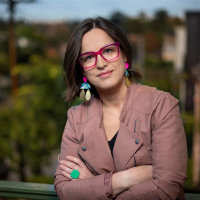 Rachel Green commenced her role as SANE's CEO in 2021.
Rachel is driven by her passion for pursuing big impact, community-focused interventions designed with the lived experiences of individuals and families at the forefront.
Rachel brings a wealth of experience and expertise across the mental health, not for profit and government sectors, and the fields of implementation science and public policy, and is passionate about championing the diverse voices of lived experience.
As Director of Policy, Rachel led the establishment of the National Mental Health Commission in 2011 where she joined with SANE Patron Janet Meagher AM to develop the Contributing Life Framework. She was the author of Australia's first national consumer paid participation policy, and produced the first National Report Card on Mental Health and Suicide Prevention in 2012.
Prior to joining SANE, Rachel was CEO of a medium sized mental health and disability NGO. She also designed and led large scale community suicide prevention implementation efforts around Australia in her role at the Black Dog Institute, including LifeSpan – the systems approach to suicide prevention. Rachel has also held senior roles in mental health, business development and public health policy with the Department of Prime Minister and Cabinet, the Department of Health and Care Connect.
Rachel holds academic qualifications in human geography, political economics, leadership and management, and has held non-executive director roles with Being, the Institute of Analytics Professionals Australia, Sands Australia, Red Nose and the NSW Cycling Women's Commission. Rachel is a graduate of the Australian Institute of Company Directors.
Jackie Mead
Chief Operating Officer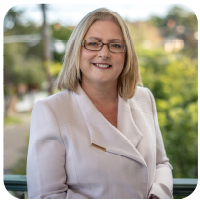 Jackie Mead has over 15 years' experience in the not for profit sector, using her lived experience and expertise in human resources, strategy and innovation to lead organisations towards improved service outcomes for those most vulnerable in our community.
Jackie holds qualifications in commerce and in public administration and has represented the voices of those with lived experience of at all levels of government.
Jackie's strong commitment to ensuring that the recommendations of those who have lived with complex mental health are embedded in policy and in service delivery, sits at the heart of her work.
Jessica Kaaden
Director of People and Communications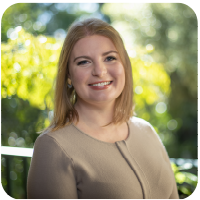 Jessica is an experienced and engaging leader, who specialises in enabling businesses to grow and thrive. Jessica comes to SANE from Amaze, a not-for-profit with national scope supporting Autistic people and their families. Jessica is a recognised industry thought-leader, and holds several advisory HR positions with the Australian HR Institute. Jessica has a Masters in Human Resource Management and a Bachelor of Public Relations.
Tina Stoian
Director of Finance and Technology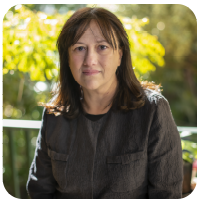 Tina has over 20 years of experience as a senior leader in Finance, Technology and Supply Chain with Colgate-Palmolive. After many years spent abroad, she returned to Australia, keen to work with organisations that directly impact and advocate for those in need.
With personal experience of the toll mental illness takes, Tina feels privileged to be working with SANE. She is thrilled to contribute to SANE's mission of making a real difference in the lives of Australians affected by complex mental health issues.
Tina is a CPA, graduate of the Australian Institute of Company Director and has a Bachelor and Master's degree from UNSW.