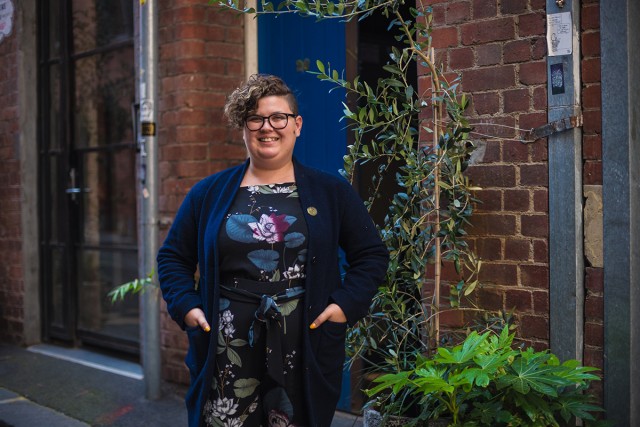 For many young people, the transition to adulthood can be uncertain and overwhelming. Add to that a feeling of isolation and disconnection, and it's no surprise this is the time where people are most likely to face mental health challenges.
SANE Peer Ambassador Jess has recently co-designed a new project called Visible.

Visible is a creative collaboration between young Australians experiencing mental health challenges, and artists. These partnerships have produced an insightful collection of creative expressions that share the real experiences of mental health challenges faced by young people. The aim is to change how mental health is seen and spoken about across Australia, and create a culture that's more accepting and understanding.
---
Here's what Jess had to say about the project:
"My Visible expression tells the story of the long-term impacts of childhood trauma and adversity. More specifically, it tells the story of the events leading to my suicide attempt and how a chance encounter after the fact changed my life and the way I relate to my complex mental illness forever.
By and large, the highlight of Visible for me has been working with my artist and collaborator, Anna. Anna and I are great buddies now and support each other's artistic endeavours and growth. I will always be grateful to Visible for bringing Anna's kind, and very authentic energy into my life. She told my story with such richness and consideration. I don't think I have ever felt more seen, heard or held by another person in my life.