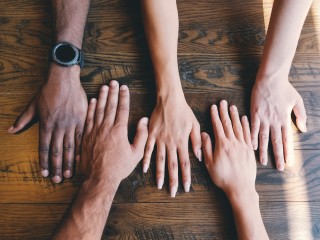 Meet Jenni.
The reality of stigma surrounding mental health issues – Q&A with Jenni.
Jenni is a creative, positive person who believes that "the glass is always half full." She enjoys sharing her mental health journey with professionals, carers, the general public and with others who have a lived experience of mental health issues.
---
Jenni is a SANE Australia Peer Ambassador. She has lived with a diagnosis of schizo-affective disorder for over 20 years. Schizo-affective disorder is a mental health condition marked by a combination of schizophrenia symptoms, such as hallucinations or delusions and mood disorder symptoms, such as depression or mania.
In this Q&A guest blog, Jenni shares some of her experiences about the everyday impact of stigma surrounding mental health issues and why she feels so strongly about changing attitudes and educating others about complex mental health issues.