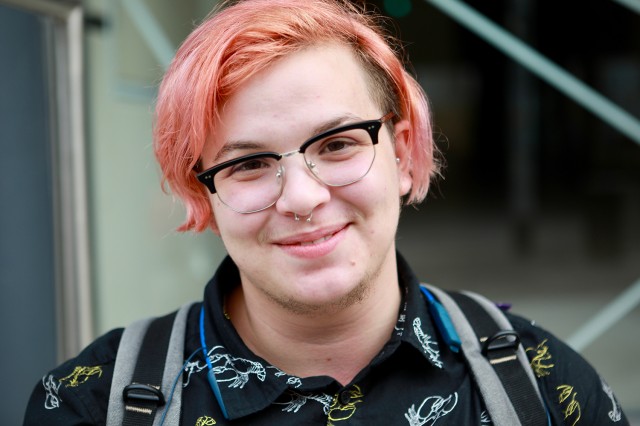 Guest blog by Peer Ambassador, Finn.
Being transgender, I am always hesitant to discuss my mental illness with others.
There's this idea that being trans is a mental illness, and that any mental health issues we encounter would be resolved if we could "cure" our transness. In reality, many of us experience mental health concerns before we have even realised we are trans. A lot of these concerns are exacerbated if we are unwilling to accept we are trans.
I was raised in a family of 6, in semi-rural Queensland. My exposure to LGBT+ people was limited to mockery and the hatred of "delusional transgenders".
My coming out to family was delayed because small actions, small statements here and there made me feel unsafe, to be honest. There were jokes about conversion therapy because I'm bisexual, comments of "what is THAT?" while pointing to a visibly trans person, the insistence that my boyfriend couldn't possibly be a boy, because he looked too 'feminine' (he was 16, and unable to start hormones). These are only a few examples.