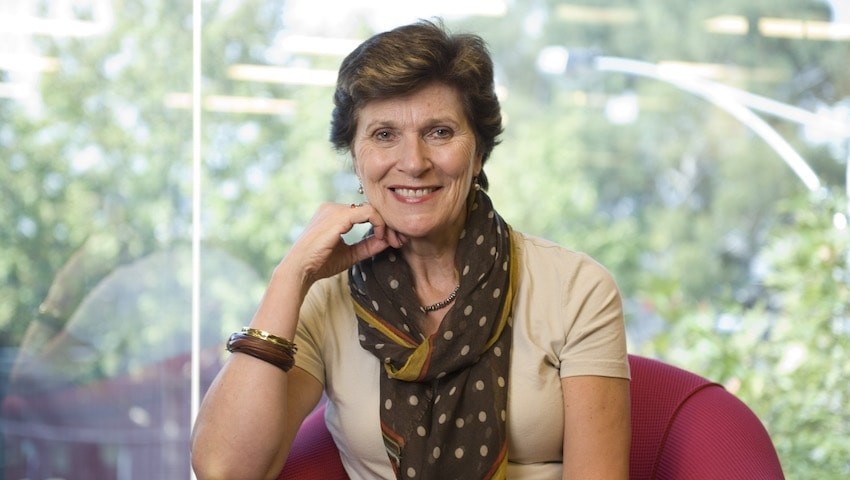 SANE Australia mourns the death of former Executive Director Barbara Hocking OAM – a gracious, passionate and principled leader who led the organisation from 1995 to 2012.
Barbara died at home on Saturday 5 November after a battle with cancer.
Throughout her tenure at SANE Australia, Barbara fearlessly championed the reduction of stigma for people affected by mental illness. Whether it was a leading politician, a global entertainment company, a national broadcaster or a suburban radio host, whoever crossed that stigma line would be in for a dressing-down and, if they knew what was good for them, a swift undertaking to make things right.
For Barbara, it was always about the person behind the illness and not the illness itself.
Among her many achievements, the internationally recognised StigmaWatch program is an enduring legacy and remains central to SANE's work.
More than four years after Barbara left SANE Australia there continues to be a stream of people coming forward to say how much they treasured Barbara's many individual acts of kindness and her deep and abiding compassion.
Our thoughts and prayers are with Bruce, the Hocking family and everyone whose life Barbara touched with her kindness.
Vale Barbara and thank you on behalf of all those you have ever helped or inspired.
You can leave a message of appreciation on our Facebook tribute post or by email to This email address is being protected from spambots. You need JavaScript enabled to view it. and we will pass your message on to Bruce and the family.