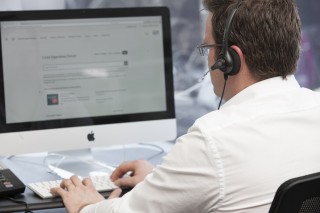 "The Help Centre plays an important role in supplementing the public and private mental health systems, which are under great strain – especially during the pandemic."
With demand for the SANE Help Centre up by more than 50% this year, we had a chat with our dedicated counsellor Gavan, learning more about callers' concerns during COVID-19, and how SANE pivoted with new technology to meet greater demand.
This year with additional investment we've been able to recruit seven new counsellors, as we strive to meet increased demand.
Can you give towards the Help Centre before 31 December 2020 and support the vital work of our counsellors? Click here to donate today.
SANE: Thanks so much for chatting with us, Gavan. How has the transition to working from home been for you as a Help Centre counsellor?