London, Barcelona, Stockholm, Gothenburg and Geneva. It sounds like the running sheet from a music tour, but it's the itinerary of Lisa Sweeney's upcoming mental health research trip as part of the SANE Community Award.
Lisa will visit mental health services and experts across Europe, New Zealand and Australia researching the latest preventative services and recovery tools for people living with psychosis.
'I'll be visiting service providers, academics, research think tanks and peak bodies – a good opportunity to research different service models and the contemporary research and psychosis therapeutics being used in Europe,' she explains.
Lisa is excited to learn more about family-centred care initiatives and post-care programs that provide genuine support to empower people, and she will report on how these international programs can be used in an Australian context.
Family-centred care focuses on pulling together a team of people around someone on an ongoing basis rather than having service providers that just come in and out during acute phases. It includes those who know the individual best and their primary support people. 'Continuity of care is really important', Lisa explains.
Another key focus area is empowering people to live a contributing life. 'It's about proving meaningful activity in a way that's not tokenistic – genuinely supporting people to engage in activity as determined by the individual', says Lisa.
'Making it something that they want to do, rather than a service limiting it and saying I think you should do this.'
Research and planning for the trip has been a family affair. The schedule includes a unique Swedish rehabilitation service found by Lisa's brother.
'I'm really excited about going to Gothenburg,' says Lisa. 'It's part of the Healing Homes project and it's around family therapy with a real person-centred approach.'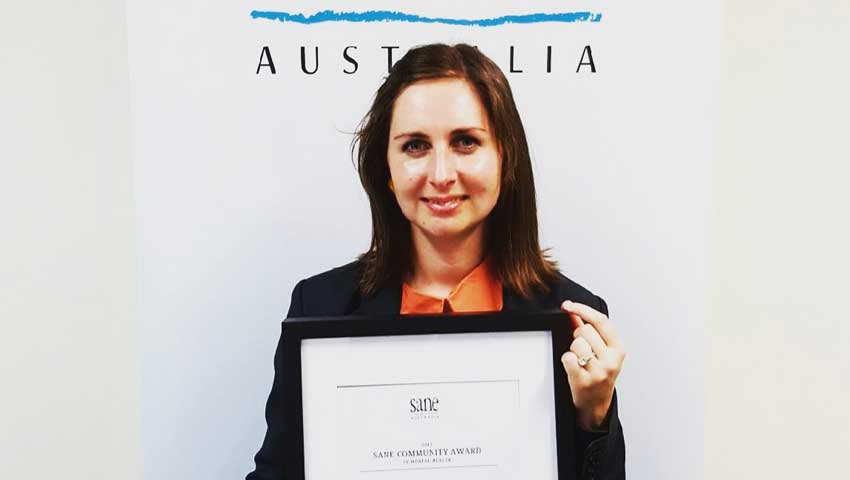 Lisa has supported her brother, who lives with schizophrenia, for more than 20 years. It is this shared experience dealing with the patchwork of services available in Australia that inspired Lisa's application for the SANE Community Award.
'Obviously I have my experience of his experience in the system, but that's nothing compared to the person who has actually been at the centre of it.'
'He has some important insight into the service model and what it's like to front up to mainstream mental health services with a psychotic illness.'
After years of supporting her brother through mental health care in both regional and metropolitan Australia, Lisa has extensive insight into the challenges of accessing services for people living with psychotic illnesses, both during crisis and in times of good health.
'It's very hard for new people entering the system and it feels like mental health has been in a state of reform for a couple of decades,' Lisa says.
'People are conscious that it's not working in the way that it's set-up, and obviously we're starting to see some leadership in terms of the Primary Health Networks and the NDIS, but as to what that's going to look like we still don't know.'
For Lisa the primary concern is always around access. 'If my brother is really crook, are we going to be able to access services in a way that's easier and less crisis based?
'To date the answer is no, but we have to hope that it will get getter.'