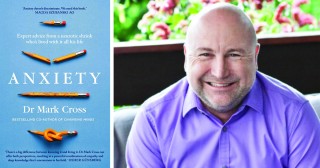 "When the idea for this book was mooted, I was excited. During the first conversation with my publisher, I was already working out the layout in my head and making a list of people I'd interview. That was before my anxiety kicked in ..."
Consultant psychiatrist Dr Mark Cross knows a lot about anxiety. Many of his patients experience it, which is hardly surprising given anxiety is the most common mental health issue in Australia.
But Mark also knows about anxiety from another perspective, because he too has lived with it all his life.