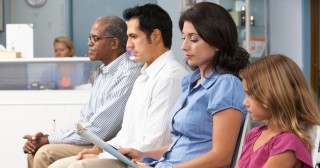 Often when we're struggling to cope with our mental health, people tell us: "Go and have a chat with your GP". But what if you don't trust your GP, haven't seen a GP in a long time, or aren't sure what you would say?
When people give us this advice, they're often on the right track. GPs are a good first step – they can help us explore any underlying physical issues, and suggest different options for supporting our mental health.
But it can be really nerve wracking to make that appointment.