"When the idea for this book was mooted, I was excited. During the first conversation with my publisher, I was already working out the layout in my head and making a list of people I'd interview. That was before my anxiety kicked in ..."
Consultant psychiatrist Dr Mark Cross knows a lot about anxiety. Many of his patients experience it, which is hardly surprising given anxiety is the most common mental health issue in Australia.
But Mark also knows about anxiety from another perspective, because he too has lived with it all his life.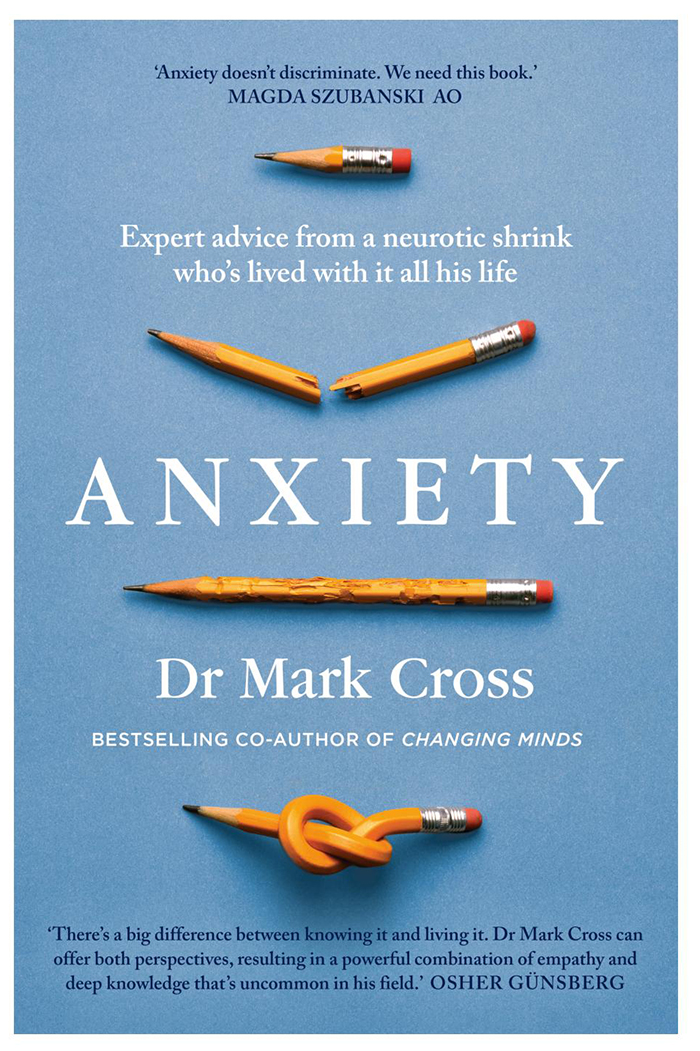 His new book, Anxiety, aims to demystify this mental health issue, while sharing his own life-long experience of it.
While anxiety can occur on its own, the book also explores how it frequently occurs alongside, or as part of, complex mental health issues.
The foreword is written by Magda Szubanski AO. In it, she notes, "As I write this, Australia is on fire. As a consequence, anxiety on both national and personal levels will, without question, escalate … Although not written in response to this national crisis, Mark's book is an expert, deeply compassionate, practical guide to anxiety, in all of its manifestations."
The book also features stories from 20 SANE Peer Ambassadors and explores a number of key topics, including:
Types of anxiety
Causes and common triggers
Medical, therapy-based and natural treatments
The effect of anxiety at each life stage
Anxiety in the workplace
Navigating the health systems
Congratulations to Mark, on the launch of this book. And a huge thank you to the Peer Ambassadors who so graciously shared their experiences and expertise.
---
Dr Mark Cross is a psychiatrist specialising in treating young people, complex PTSD, women's mental health and anxiety disorders. He has a special interest in sexuality and identity issues, as well as mental health in the workplace and is passionate about equality, human rights, ethics in psychiatry, reducing stigma and improving the care and quality of life of people with lived experience of mental illness.
Mark has worked in psychiatry for three decades and is a senior lecturer at the University of NSW and a conjoint lecturer at Western Sydney University. In 2015, he received the Royal Australian and New Zealand College of Psychiatrists NSW Branch Meritorious Service Award for his significant contribution to psychiatry.
In 2016, he co‐authored with Dr Catherine Hanrahan Changing Minds: the go-to guide to mental health, developed out of the landmark ABC TV series of the same name.
He is married to John; they have two sons.