Did you know you can support SANE's work by donating shares to ShareGift?
ShareGift Australia is a not-for-profit organisation that makes it easy and cost effective to support the community by donating your shares to charity. Through ShareGift you can 'convert' your shares into a charitable donation to SANE without paying brokerage fees.
How it works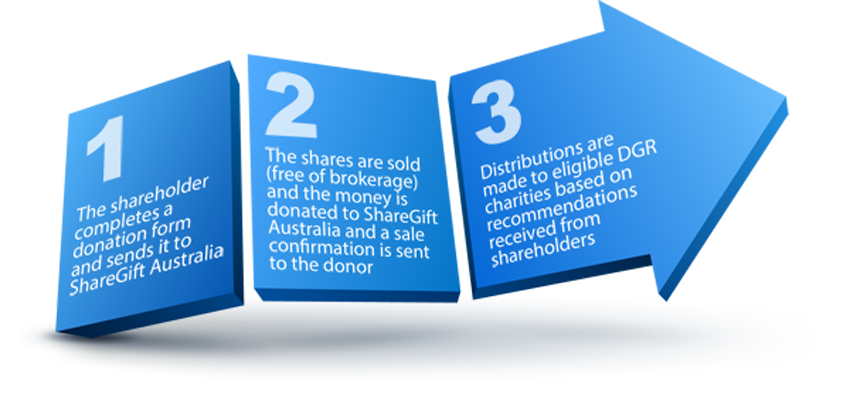 Find out more
See the ShareGift website for details and a copy of the Share Donation Form.