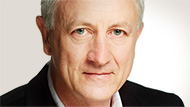 National Advance Care Planning Week is coming up, from 1–5 April 2019.
For people living with complex mental illness, there is security in knowing that, no matter what happens, you can receive the care and support you want.
Advance care planning empowers you to be clear about the kind of medical treatment you want if you become too unwell to speak for yourself. It gives you a voice when you need it most, and gives the people who care for you certainty.
SANE Australia believes that advance planning is a powerful tool for people affected by complex mental illness.
We encourage people living with complex mental illness to:
get involved in National Care Planning Week and learn more
speak with your doctor about documenting your care preferences in an Advanced Care Directive
access free advice from Advance Care Planning Australia on 1300 208 582, 9am–5pm AEST Monday to Friday.
You can learn more about advance care planning from the Mental Health Coordinating Council, the Victorian Government, or Advance Care Planning Australia.