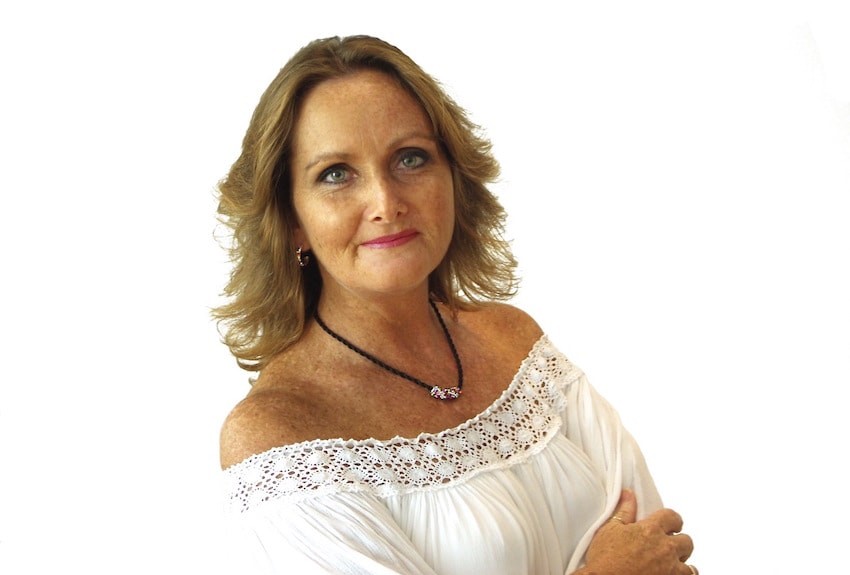 <! ReadSpeaker Player /-->
For CEO Leonie Newton, functioning at a high level despite distress and substance abuse hindered access to help – until she had a breakdown. She discusses how learning the cause of her symptoms aided recovery.
I am a life coach and mentor as well as a wife, mother and a grandmother. I live with a diagnosis of complex post-traumatic stress disorder (C-PTSD) and previously I have struggled with an addiction to alcohol and pain medication, which I used to soothe the savage beast in my mind. Now, my core drivers are connection and contribution. Without these, I would wither away.
How would you describe your mental health concerns?
​
C-PTSD is an indiscriminate violator of the mind and body. It can take a most serene moment of happiness and drag your thoughts back into a nightmare with a vividness that your whole body experiences.
I had no idea of the bully who lived inside my head and what he was doing to me until I experienced a breakdown, which rendered me bedbound and unable to speak for several months. I attempted to end my life on numerous occasions.
How did the cumulative traumatic events affect your capacity to cope with stress and interpersonal relationships?

​
My behaviour as a child often meant I was excluded from social circles, which flowed into my adult life. As a result of the trauma in my life, I have struggled to interact with people. Trying to please everyone all the time only succeeds in alienating everyone most of the time. The internal self-beatings would escalate, the alcohol consumption and flashbacks would follow, and the cycle continued.
How do you describe your early substance abuse?
​
I was 12 when I began drinking as a result of my self-destructive tendencies. Drinking held the tantalising promise of escape. I ended up in the wrong crowd and this resulted in a horrendous situation where I was raped while intoxicated. This was the catalyst for a lifelong affair with C-PTSD.
My mind had been warped by trauma and, to dull the pain, I became dependent on alcohol and, ironically, I found myself in situations similar to the one I was trying desperately to forget. I also became addicted to pain relief medication. It took the edge off the pain from a chronic back injury and I liked how it blurred the images in my head.
As a child, I had access to an abundance of over-the-counter medication. My addiction started innocently as a normal part of my life. I would regularly attend chiropractic and physiotherapy sessions for my back, so it was no surprise to anyone that I needed pain relief medication. When I drank alcohol, I always made sure I would be away from home until the effects had worn off so that my parents did not notice.
When and how did you realise that you needed help?
At 15, I overheard my friend's mother say that due to my substance use, she didn't like her daughter spending time with me, because I was a bad influence. Her assessment was incredibly hurtful. My reputation had preceded me before I was even aware of who I was! I made the first appointment with my GP as I needed to find a better way to manage my pain without abusing medication. I didn't mention my drinking, though. I remember thinking, 'I'll still need something to try to get rid of the nightmares.'
Getting help proved to be incredibly frustrating as I couldn't get to the next level beyond my GP. I was a high-functioning member of a workforce, and a successful wife and mother, which made it even more difficult for me to get support. It was incredibly hard to know my experience with substance use was real and to have others dismiss it as nonsense.
Why do you think you had to fight so hard to be heard?
My experience does not fit with the typical stereotypes of a hard drug user or an alcoholic. This perpetuated my addictions because I had nowhere to turn to for help. When I remained sober the pressure I received from my friends to 'Just have one!' was immense. Previously, I would bring up the topic of my drinking at parties in the hope of someone offering support. Instead, I would be faced with laughter.
It frustrates me that a number of people still do not recognise the struggle I went through to be validated as an addict. As a child, nobody questioned my household pain medication consumption and even my parents didn't realise it. It took years of begging friends and professionals to have my addictions validated.
How, if at all, did being able to attribute your symptoms to a known condition with a name affect you?
Due to a work-related breakdown, I had to be independently reviewed by a psychiatrist, so my diagnosis of C-PTSD accompanied what I considered at the time to be a career-altering blow. It was both crushing and a sheer relief because for the first time in my life I had options to overcome it.
I finally understood why I constantly felt distressed and overwhelmed. I understood why I believed I was 'bumping into' people who I knew were no longer alive or saw images of people in the shower.
My mind had been doing its best to cope with the overwhelmingly violent and traumatic events I had experienced since I was a young child.
They say ignorance is bliss, but being clueless led to my repeated destructive behaviours. Once I was diagnosed and being treated by my psychologist and psychiatrist with medication, I could acknowledge that I had been living with C-PTSD. Mindfulness was a powerful tool and contributed significantly to my coping toolkit.
What other challenges did you face in seeking appropriate help or treatment?
As an adult experiencing a mental breakdown, I had access to a GP, psychologists and psychiatrists through Medicare. However, I felt like I was at a dead end when I wanted access to alternative therapies, which are not available in our mainstream system of health support.
The most negative situation I had to deal with was when I submitted a workplace compensation claim through my employer. I was already suicidal and this pushed me to the brink. Everything was questioned and shredded what little self-esteem I had left. This is how the system failed me.
What did your treatment and recovery entail?
​
It took five years to recover from my addiction to pain medication. My GP was incredibly supportive and recommended that I admit myself to drug rehabilitation if I couldn't stay clean for three months, which I was able to do through sheer stubbornness.
My relationship with alcohol was a different story. When I did drink it was to black out levels. My family had no idea of the atrocious situations which were the result of my alcoholic episodes.
Step one of the recovery process meant I had to tell everyone who mattered in my life that I was an alcoholic. I decided to use the strategies from my coaching practice to work through the issues that drove me to drink into oblivion.
How open are you about your struggles?
Due to the nature of my work as a life coach, I tell everyone about my history. I believe this can lead to others acknowledging that they may have a problem. I am a firm believer that my life would have been significantly different if there was more awareness about addiction. It is such a common issue that is swept under the carpet until it is too late.
How does it affect your relationships?

​
For a long time, I couldn't understand why anyone would want to associate with me, let alone be romantically inclined towards me. I would often place myself in harm's way just to be accepted. I had several violent relationships and often I would subconsciously sabotage my relationships. Now my relationships are nurturing for all involved. I have an entire network of support around me all day every day, if I ever need it.

How do you think your mental health challenges have influenced your personal trajectory for better or worse?
​
By the age of 38, I was on a steady course towards suicide (again) as a result of failing in my numerous attempts to get help for my substance abuse. I had no idea about the C-PTSD.
I often wonder what my life might be like if my initial concerns had been listened to. I spent a lot of my early life hanging on to what was real and trying to let go of what was not.
What self-monitoring do you employ to keep your recovery on track?
​
If I have a drink at social events and I notice that I am excited, I remind myself about what I don't want as an outcome. In no time, I am able to relax and focus on the people and conversations instead of thoughts of getting drunk.
Irritability, disruption to my sleeping patterns, as well as lack of attention to detail are all signs I have too much on my plate. If I pick up on this, I can avoid any negative chatter, which eliminates stress building up.
Do you participate in ongoing treatment or self-help?
​
I ensure I only consume healthy, natural foods and drink plenty of water. I attend Tibetan meditation classes and use relaxation techniques. In the past 20 years, I could probably count on both hands the number of times I have had to resort to taking any form of pain medication. Now if I'm in pain, I will take myself off to a masseuse and give my body the nurturing it's craving.
What has it taught or given you?
​
I can't begin to explain the impact this has had on the lives of myself, my family and friends. I wouldn't change a thing that has happened in my life. It has provided me insight and because of my experiences, I can use them to benefit those people. My life is now full of self-love and I have a wealth of it to share with others. I am eternally grateful for that!
My mornings begin with an early start. 5am is great! I thank the universe for everything I have experienced. As my feet touch the floor, I meditate and stretch. I love to do yoga at this time too and I walk my dog, Gizmo, to get a release of dopamine.
I go through my calendar of events and get dressed. I cook up a big breakfast full of greens and an egg and eat mindfully. I take time to go through my emails and have a look to see what my friends in faraway places are doing through social media. I set myself up for work at home or head off to meetings. This is usually around 9 am.
My lunch break is often spent with friends or clients, depending on where I am. My working day finishes around 4pm, usually to allow for speaking events or to host my own life coach sessions at night.
At night, when I'm not working, I love talking with my husband on the phone as he is usually around 800 kilometres away. We chat about our days. This is my bliss time. I love my food and dinner is usually something super tasty. I will often read a book related to my work or spirituality.
By 10 or 11 pm, my dog assumes his position at the foot of my bed and I fall asleep to the rhythmic sounds of him snoring.

Leonie Newton is CEO of Opportune Moments Success Coaching
Share
Related Posts