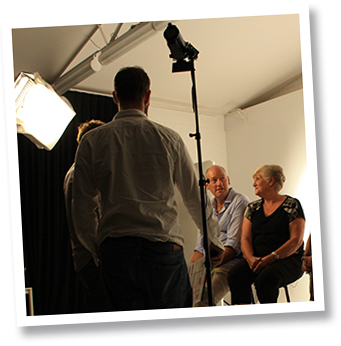 Research shows the media is a significant source of information for many people about mental illness and suicide. Media outlets play an important role in helping to reduce the stigma of mental illness and encourage help-seeking behaviour.
For organisations in the mental health sector looking to work with the media and raise awareness about mental health issues and services, the SANE Media Centre can provide support and help get the messages out to journalists
The SANE Media Centre provides advice on:
Understanding the media's needs
What to expect when working with the media
Handling media requests quickly and effectively
Writing media releases and pitching story ideas to journalists
Supporting and protecting consumers and carers who make themselves available for interview
For advice and support about working with the media, contact the This email address is being protected from spambots. You need JavaScript enabled to view it..

The SANE Media Centre has developed a range of factsheets to help the mental health sector work with media.
Each factsheet covers a different aspect of media relations, including: interview techniques, writing media releases and supporting spokespeople.

Have you seen something good or inappropriate in the media?
SANE StigmaWatch acts on community concern about media stories that stigmatise mental illness, or inadvertently promote self-harm or suicide.
The program also provides positive feedback to the media about responsible portrayals of mental illness and suicide.

The SANE Media Centre is supported by the Australian Government as part of the Mindframe National Media Initiative.
The initiative encourages responsible, accurate and sensitive portrayals of mental illness and suicide-related issues.

The SANE Media Centre has collated the latest Australian and international research on stigma and the effect of the media on public perception.
Visit the SANE Media Centre research page for more information.

Jeremy Little
Media Relations Advisor
This email address is being protected from spambots. You need JavaScript enabled to view it.
Tel: 03 9682 5933
Robyn Thompson
Media Manager
This email address is being protected from spambots. You need JavaScript enabled to view it.
Mobile: 0414 427 291