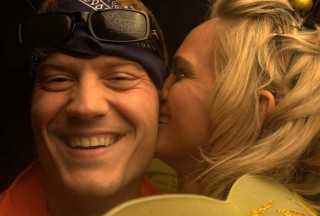 'It's hard, they give you the option of Christmas day off, but thats no good to people who are flying in and out of there from places like Brisbane, Townsville and Tassie,' says Chris a FIFO mine supervisor with more than 30 years experience.
'What usually happens is a guy who is of an older or younger age will try and fill-in for a guy with two or three kids. But if that doesn't work-out, unfortunately you have to work, as mines don't close for the whole Christmas period.'
Chris and Laurel have been married for over 30 years, balancing family life while working out of fly-in fly-out (FIFO) mining sites. SANE's Mindful Employer asked them to share their journey and provide their tips for coping as a FIFO family.