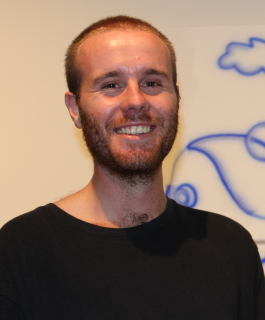 Artist Bill Hawkins gives us an incredible insight into what it is like to live with mental illness, and how he has found light in art therapy. You can view Bills work, along with a range of other talented artists at The Dax Centre until June 7th.
Oh… why did I say yes to writing a blog post for Sane Australia?
I cannot be bothered! I can barely get out of bed, let alone write something. From the moment I woke up I felt terrible, I wish I was still asleep. Sitting on the cusp of lucidity, half-awake was when the metamorphosis began…
As soon as I became fully conscious I transformed into a cockroach. Commands from a higher being bled into my world, an internal daemon dictating actions to my recently animated corpse.
This spirit screams hideously terrifying things into my ears, tremendously sickening things, absolutely ghastly things like; "Get out of bed", "Put on clothes", "Finish that article you have been putting off" and the worst command of all… "Go to work!".