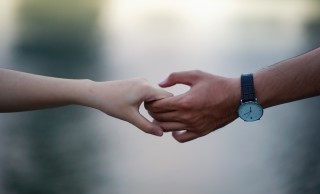 Jo Buchanan looks back at how the role of carer has changed over the decades, and the progress we've made.
One of the most heartbreaking experiences when a family member develops mental illness is the change from someone we've known into a stranger.
When my sister was diagnosed with schizophrenia in the 1970s she was hospitalised for months at a time, so I decided to take on the care of my beautiful, fun-loving nephew. But when he reached his teens Joel began to change. Initially I thought his rebellious behaviour was the result of a mum who was mentally ill - it never occurred to me that my nephew was battling the same illness as my sister.
Back when I was caring for my sister and nephew in the 1970s and 80s, the medical profession seriously believed schizophrenia indicated a 'split personality' and was probably caused by 'bad parenting'.
Not only did carers shoulder the burden of caring for their loved ones - without any support from the government or medical profession - they were also accused of causing it.
So when a chance arose for Joel to join the Wilderness Program, a project designed to help delinquent teenagers, I jumped at the opportunity. The programme involved a healthy outdoor lifestyle in the bush with the emphasis on building self-confidence and self-esteem. I thought it would be the perfect answer.