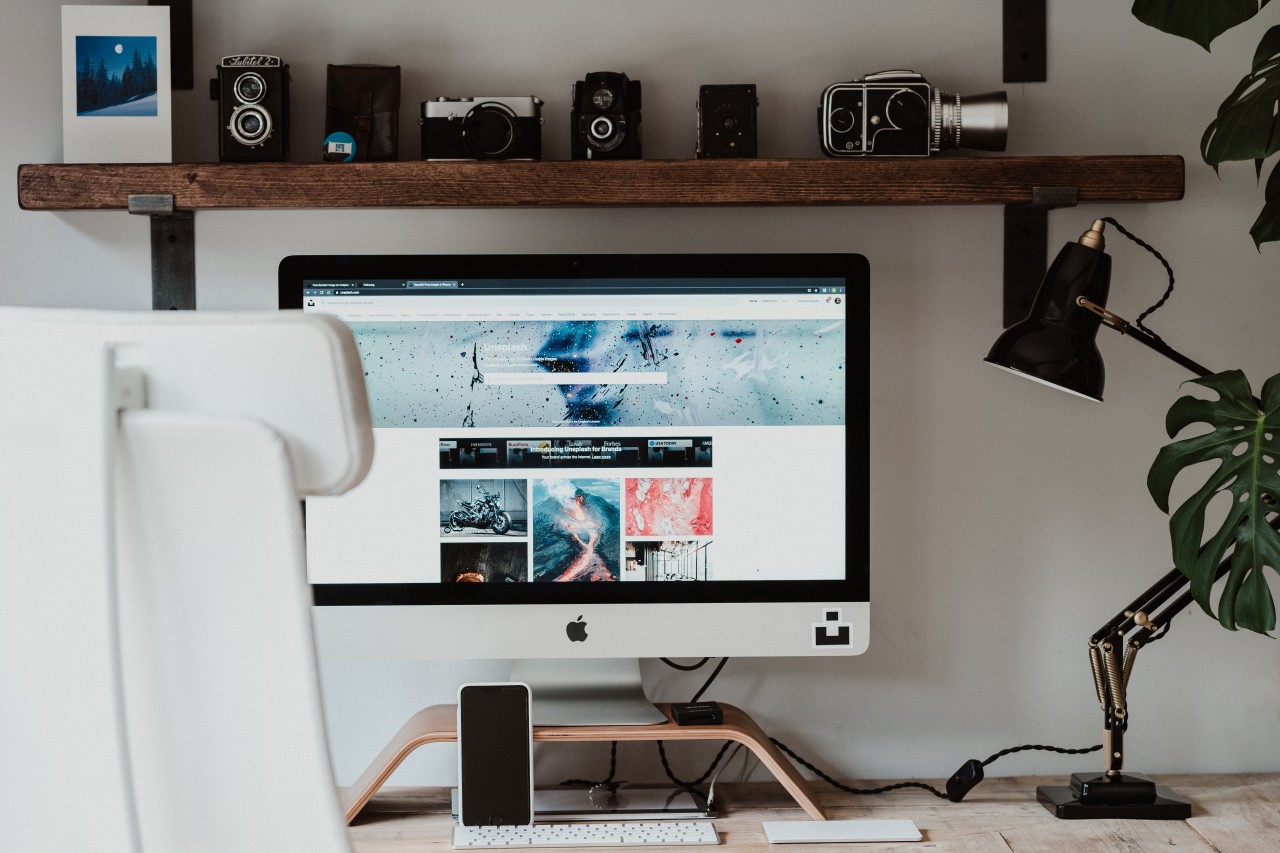 The last few weeks have been a rollercoaster for all of us. The COVID pandemic has left us with no choice but to quickly adapt to major changes in our routine. One of these changes has been remote working.
Kitchen tables are now makeshift desks, team meetings are held from balconies, plugs and leads are strewn across sitting rooms – and small people climb on us or furry friends race around our feet.
If you've found yourself having to work from home right now, it might be quite an adjustment. There are some great work from home tips available across the internet, but we wanted to find some unique ideas to share with you.
Work from home tips
If you feel the urge to get up and walk around, get up and walk around. Discipline is important, but you're not locked to your workspace. Give yourself five minutes of dedicated, passionate procrastination, then go back to work.
You're not going to have traffic passing by your desk, which means none of those little small-talk chats that break up your day. They're important and you're going to miss them, so replicate them by texting a friend now and then, or taking five minutes to reply to a tweet or two.
Because you're not in your professional environment, you're missing your usual prompts. Visualise your normal day and, if there are things you usually do, set lots of reminders on your phone or computer so you don't miss them.
You are at far greater risk over over-working than slacking off. You might feel like you have to 'prove' that you're working, to earn the trust of your manager. Or you might not trust yourself, and worry that working at home will mean that you'll get nothing done. Remember that with lowered boundaries between work and home, you're actually more likely to work too much.
Your home workspace is not the office – customise it! Put your favourite things in your eyeline. Play music. Wear an outrageous and shameful hat and tell no one.
Like football players in empty stadiums, you're going to hear your own voice a lot more. Lean into it. Talk to yourself. Have animated conversations. Debate whether you've earned a cup of tea yet. Dance to the kettle.
Listen to your body. I know it sounds obvious, but you're sitting in a different chair to normal. Or maybe you're working from your couch, or bed. That's fine, but be really careful of your posture, and stretch twice as often as you normally would.
Leave the house once per day, if you can. Remember to maintain proper social distancing if you're exercising outside. Look at distant objects, it's good for your eyes.
When you finish work for the day, make it a dramatic break. Don't just tab-switch from work emails to Twitter: close everything. Put stuff away. Get up and walk away from where you were working. Do something that is Radically Not Work. Tell yourself and everyone around you, out loud, that you are Done For The Day. Mute all work notifications. Your work and home life are being blurred, so you need firewalls up to keep them apart.
These are just some of the tips that we've found helpful but it's important (even if you're not working remotely) to adapt your home environment to whatever works for you – making staying at home as enjoyable as possible. If you find yourself struggling during this time of physical distancing, remember there are supports available.
---
If you (or someone you know) needs support - the SANE Help Centre is open from Monday–Friday, 10am–10pm AEST. Our team of counsellors are available by phone, web chat and email, so you can comfortably communicate in the way that feels best for you.

We can provide you with counselling, support, information and referrals, and we specialise in assisting adults who identify as having a complex mental health issue, complex trauma or high levels of psychological distress.
We also provide support to the family or friends that care about these people.
Click to visit the SANE Help Centre now.

If you'd like to chat with other people who understand what you're going through, the SANE Forums are online 24/7. There's one Forum for Lived Experience, and another for family, friends or carers. The Forums are anonymous, and moderated by health professionals, to keep the conversation safe and supportive.