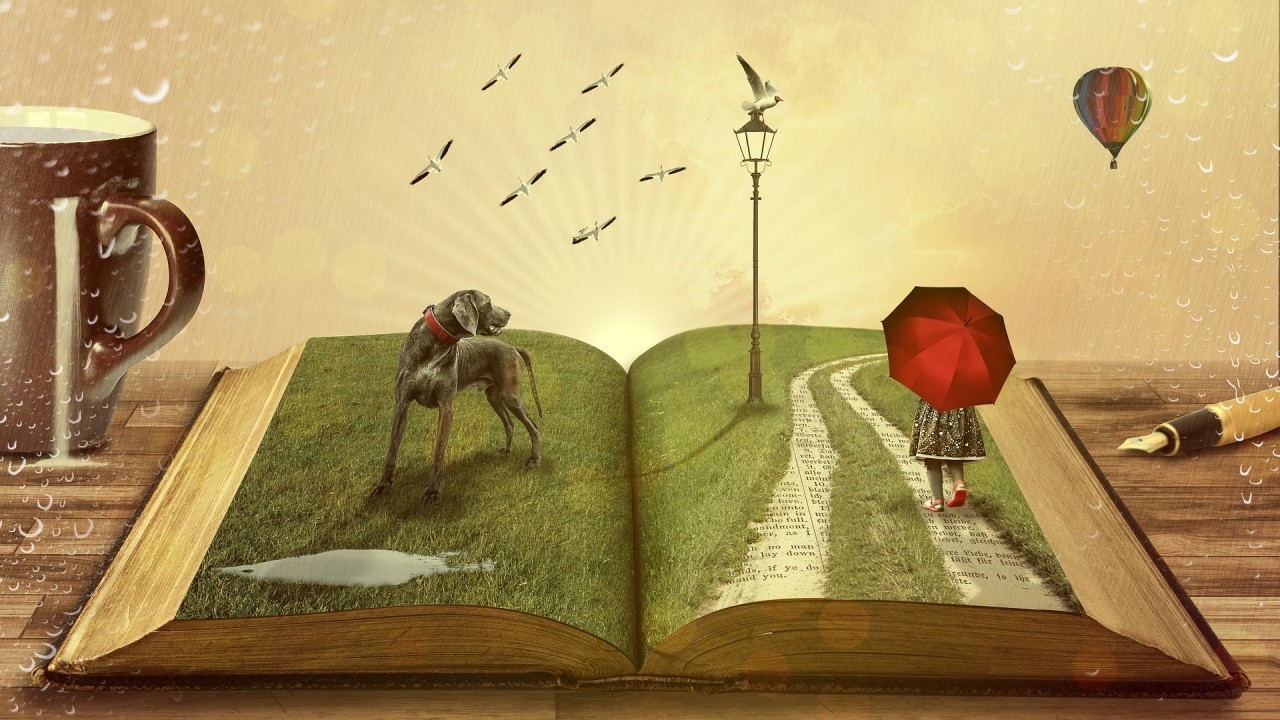 Reading can be a tremendous source of solace as we navigate the ups and downs of life. Books that contain characters we relate to can provide a way to transcribe the messiness in our minds and understand other people's emotions.
Mental illness can sometimes make it challenging to find the concentration required to read, but these nine books are worth the effort. As great books do, they teach us new ways of seeing ourselves and the world. They help you remember you're not alone; that others have gone through similar struggles and survived.
1. A Beautiful Mind – Sylvia Nasar
The powerful story of a mathematical genius whose brilliant career was cut short by schizophrenia and who, after living with intense delusions for the better part of 30 years, was honoured with a Nobel Prize.
At 400+ pages, it's not a light read – but it's worth the effort. It was also adapted as a film starring Russell Crowe and Jennifer Connelly that won multiple awards.
2. Back, After the Break – Osher Günsberg
SANE Board member Osher's passion for mental health is undeniable, and in this incredibly raw and candid memoir, he reveals the extent of his struggle with mental health throughout his radio and television career.
Osher has experienced anxiety, depression and psychosis, as well as substance abuse, body dysmorphia and obsessive compulsive disorder. He has found ways to manage his condition and live a full, well-connected life. Worth reading for the droll footnotes alone!
3. Everything Here Is Beautiful – Mira T. Lee
One sister starts hearing voices while the other struggles with finding a way to support and protect her in this novel about how mental illness impacts the lives of friends, family members and carers of the person with the diagnosis.
Honest, realistic, heartfelt and compelling, it explores the bonds of familial love as well as the often-devastating effects of mental illness.
4. An Angel At My Table: The Complete Autobiography – Janet Frame
Janet Frame was diagnosed with schizophrenia at a young age and spent eight years in mental hospitals in New Zealand. She was given a primitive form of electroconvulsive therapy (ECT) and was about to have a lobotomy when a hospital official read that she had won a literary prize.
She was released and later, a panel of psychiatrists determined that she had never had schizophrenia. She spent the rest of her life exploring the concept of 'madness' in novels, poetry and this three-part autobiography.
5. Defying The Verdict: My Bipolar Life – Charita Cole Brown

During her final semester of college, Charita Brown experienced a psychotic episode frighteningly reminiscent of her grandmother's own breakdown and hospitalisation.
Afterwards, she was diagnosed with bipolar disorder. Charita details her struggle after her diagnosis in this memoir — a life full of love, hope, and success.
6. Girl, Interrupted –

Susanna Kaysen



The book that inspired the popular film (and catapulted Angelina Jolie to fame) is a fascinating read in its own right.
It chronicles Kaysen's stay at a mental health institution following a 'nervous breakdown'. There, she befriends Polly, who has schizophrenia, Georgina, a pathological liar, and Daisy, who self-harms and has obsessive–compulsive disorder. She is drawn to sociopath Lisa, who is charismatic but manipulative.
7. Imagine Me Gone – Adam Haslett
Adam Haslett's second novel explores the idea that a child with a depressed parent may be genetically predisposed to depression, as well as what it's like to battle this 'beast' from childhood.
He writes with dark and persuasive humour and a whole lot of heart. Ultimately, this book examines the very precariousness of existence: 'how narrowly we all avoid having never been'.
8. All The Bright Places – Jennifer Niven

Written for young adults — although ideal for anyone who struggles to understand that even with a wealth of love for someone, it isn't always possible to save them — All The Bright Places touches on how important it is to treasure every moment with a loved one.
Although it's sad, it's infused with hope and the writing style is beautiful.
9. First, We Make the Beast Beautiful: A New Journey Through Anxiety – Sarah Wilson
Sarah Wilson is a journalist, ex-reality TV host, sugar-quitter and author whose life has been impacted by insomnia, bulimia, obsessive compulsive disorder, depression, mania and bipolar disorder.
This book delves into the scientific research, facts and figures behind anxiety disorders as well as Sarah's individual experience and coping strategies. She recommends consciously exploring anxiety and accepting it to discover what it can teach you about the beauty of life.
What are your favourite books about life with a mental illness?

Do you find that reading helps you improve your mental health, and become more empathetic and self-aware?

If you're not into reading, you may find the comfort and reassurance you need in the SANE forums.