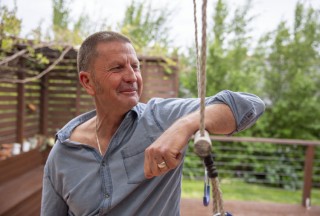 Bushfire recovery is different for everyone. Finding a way back can take time, but there are green shoots on the other side.
Experiencing disaster takes a significant toll. The added pressure of being responsible for others – whether they're family members, friends or people in your community – can make it really hard to find time and space for important self-care. But not doing it can have devastating effects.
Butch lives in Moss Vale, in the New South Wales Southern Highland area. In January 2020, a fire jumped a river and raced towards homes, sandwiching his town between two major blazes. Although he and his family were safe, Butch got a call asking if he would be part of an emergency response team in Batemans Bay.
When he arrived, the town was cloaked in smoke and lit by the red glow of flames.