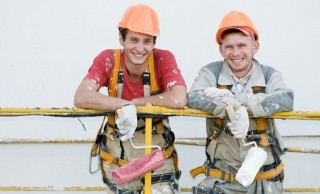 It can be hard for men to open up and talk about how they are feeling. And this can have serious impacts on their mental health and wellbeing.
August is Tradies National Health Month, and it's important that men working in a trade not only have support to maintain their physical health - but that their mental health is a priority too.
Research by the Australian Bureau of Statistics shows that men are three times more likely to die by suicide and twice as likely to have a substance abuse disorder.
So how can men reduce this gap and improve their mental health?