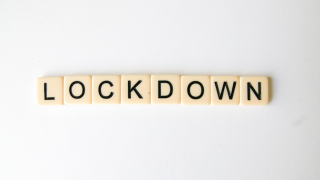 In SANE's COVID-19 mental health series, SANE staffer, Bronwyn reflects on life during the Melbourne lockdown and shares ways in which she is navigating her way through these challenging times.
Back in March 2020, I wrote a piece describing what it was like to navigate life during the emerging COVID-19 pandemic, alongside my longstanding diagnosis of obsessive-compulsive disorder (OCD).
I decided to write a follow-up, to share my thoughts about how we've all banded together to get through the last twelve months, and also because I found it quite cathartic to get all of this down on paper.
I hope that my words resonate with some of you, or maybe you felt the exact opposite of how I did during the lockdown. Either way, we're all human with valid fears, anxieties and troubles – and not a single person's experience is lesser than anybody else's.