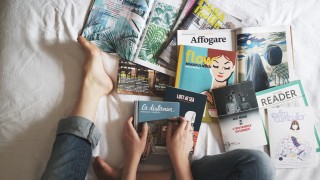 In SANE's COVID mental health series, Bronwyn reflects on life with OCD. She offers some tips to help lower anxiety and cope in these challenging times.
Living with a diagnosis of obsessive compulsive disorder (OCD) means everyday life is often a challenge at the best of times.
I'm always wondering what the next 'obsession' will be. What will my brain decide to irrationally cling to this week? It never really goes away, even in my 'clear' weeks my brain is ticking away in the background prompting me to obsess over something. OCD is absolutely exhausting.