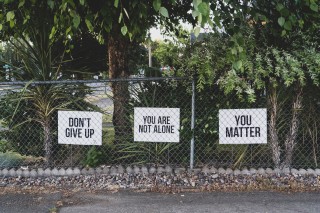 What a start to 2020. As we all came together as a community and attempted to deal with the fallout of the bushfire crisis, none of us could have foreseen that there was another huge challenge looming on the horizon.
The coronavirus (COVID-19) crisis is unprecedented. And it's confusing and worrying for all of us – causing increased stress, anxiety and fear in many.
For people already living with complex mental health issues, the impact of a pandemic like this can be significant.
Physical and psychological impacts of imposed quarantine, self-isolation, physical distancing and separation from loved ones can exacerbate or trigger the symptoms of mental health issues.
Anxiety disorders such as health anxiety, hoarding disorder, obsessive compulsive disorder (OCD), agoraphobia and panic disorder can be particularly affected.
Caring for ourselves and others and spreading kindness is essential if we're to get through this period as a community.