Neil is a loving father and award-winning playwright, an associate professor at the University of Melbourne, a former lawyer, member of the Victorian Parliament, and Shadow Attorney-General. He also has a diagnosis of Bipolar disorder.
Neil believes he had Bipolar disorder long before he was diagnosed at the age of 36. A combination of psychotherapy and medication set him on the road to recovery, but it still took 'many, many years to get the treatment right, particularly the Depression,' he says.
'The worst thing about Depression is low self-esteem. You don't function very well, you are desperately unhappy and think you're the worst person in the world and shouldn't live.'
'I haven't had Depression for eight years – touch wood – and that's due to being on good medication,' he adds. 'There's a strong sense of equilibrium now and that I can get on with my life.'
'Thanks to this treatment, I haven't had the aggression and anger I used to get from time to time. It's only when I'm really stressed that that happens, and getting stressed is usually about relationships or money.'
Neil left politics over ten years ago and launched himself into a successful career as a playwright, having had his first play, Alive at Williamstown Pier (based on his own experience with Bipolar disorder), produced a few years earlier.
His Bipolar disorder, Neil believes, is associated with a greater capacity for word association, creative ideas and energy and he is grateful that he has the talent to work with this. 'I would be unhappy if I wasn't writing,' he admits.
In 1999 Neil won the Griffin Theatre award for the best new writing for theatre and two years later was shortlisted for the Victorian Premier's Literary Award.
His plays have been performed around Australia and internationally, and he is often closely involved in their production. Neil packs a great deal into his days: he runs five times a week, goes to the movies, reads 'all the time,' and above everything derives enormous pleasure from the company of his sons, Eamon and Declan.
His sons, he states simply, are his biggest support. They understand the illness and keep an eye on their father, looking out for the start of any mood swings.
'They worry that I might be going manic – usually over financial issues – if I'm short of money or if I've spent too much.'
'One day when I wasn't feeling 100%, one of them came round to make my breakfast while the other fetched the paper. They were simple things, but a very practical form of support that made a big difference at the time.'
'I think it creates a greater sense of equality when a parent has a mental illness,' he says. 'The power relationship is changed. They saw my vulnerability and couldn't look on me as the all-powerful father any more.'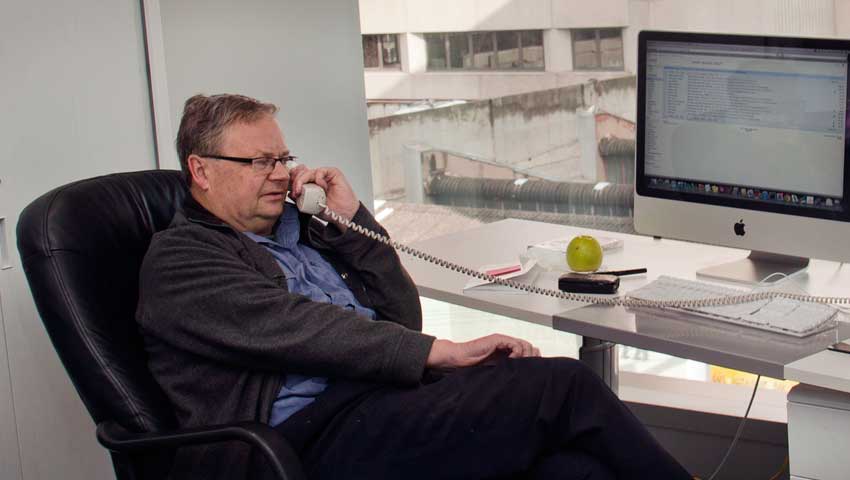 Neil does not use credit cards because he can't trust himself with them. Instead he relies on Eamon to settle things if anything needs to be paid with a card. Neil's recent novel: Colonel Surry's Insanity is dedicated to his boys.
It gives Neil great satisfaction to say he does not do meetings. 'I go to great lengths to avoid them,' he says, 'because I get very agitated and angry and frustrated.'
Nonetheless, because of his commitment to improving the circumstances of people affected by mental illness, he overcame this aversion to sit on the National Advisory Council on Mental Health in Canberra.
'We don't put enough resources into the non-medical aspects of treating mental illness. There's so much more we could be doing to care for people and help their recovery.'
A combination of having lots to do and anxiety about being away from home means that Neil rarely leaves the city, but makes an exception to visit his mother.
A planned overseas trip with Eamon and Declan looms large however. He is excited at the prospect and determined that he and his boys will have the trip of a lifetime.