At the age of 27, Jesse left the navy and went AWOL. It's a military phrase, but it captures his choices in civilian life, and they often weren't good ones. Living in Scotland, and working as a naval architect, Jesse had split from his fiancé and found solace in drugs.
'I wanted to experiment,' he says. 'It was something I'd wanted to dabble in, just to see what it was about.'
There had been periods of struggle which he couldn't give a name to and which he didn't want to confront. 'I couldn't get out of bed, and I hated that. I've always been an outgoing person.'
'I was drinking to try and get out of that, to make myself more exciting socially, being socially comfortable. When I was feeling depressed, I think I went overboard with it.'
A few years ago Jesse was diagnosed with Bipolar disorder but he says he was in denial for some time after the diagnosis. 'I didn't really understand it or want to know about it then. I just acknowledged it and moved on with life.'
Substance abuse was an escape. 'Before I was diagnosed, I was unknowingly self-medicating for most of my adult life, mostly alcohol until I left the navy and then it was various other substances.'
'At one stage it nearly tipped me over the edge. I lost respect for normal life. It was the manic phase of my Bipolar and I was pushing through that. I didn't listen to anyone, I just kept going and did whatever I wanted to do. It wasn't sustainable.'
Fast forward a few years, and Jesse is settled in Melbourne with his partner and young son. 'It's really good,' he says of fatherhood. 'It's a whole new dimension to life.'
He is managing his Bipolar. 'It's stable now – It's helped by not misusing drugs and alcohol.' For the moment he has stopped drinking alcohol and no longer uses other drugs.
Having accepted his diagnosis of bipolar, Jesse is clear he does not want to be defined by it. 'I don't believe in the label of mental illness or the label of Bipolar or Depression,' he says. 'Everyone's wired a little bit differently and we just need to appreciate everyone for who they are.'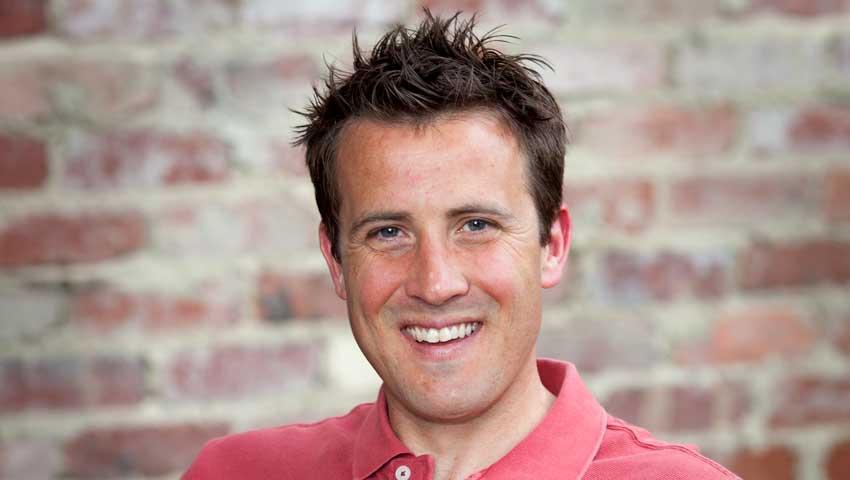 After Jesse contacted SANE Australia, he became involved in both the Mindful Employer program – an eLearning and face-to-face workplace mental health training program for Australian businesses – and SANE's online Forums where people share stories, learn how others are going, or just chat.
Jesse was involved in helping to set up and provide feedback on the online forum.
'Hopefully getting out there and saying I've been diagnosed with Bipolar – but I'm recognising how it affects me and getting on with my life – will help others.'
'It's a way to keep me honest, to make sure I'm honest with myself and in doing so I am able to help others.' Jesse recently participated in the Melbourne Marathon, because of the challenge it provided and he wanted to do some fundraising. 'One guy on the Forum was struggling to exercise so I offered some thoughts on how I stepped back into it.'
His work with the Mindful Employer program has reinforced his belief that there is a critical role for employers. 'Employers need to take much more responsibility in recognising mental illness and not pushing people,' he says.
Jesse has received great support and understanding from family, colleagues and most friends.
'I've got a couple of friends who don't want to accept it, the old school "Harden up!" type of thing. But mostly everyone is really accepting.'
He says he hopes people do not see mental illness as a sign of weakness. 'I really battled with that myself, to come out and admit to it. It's just something that happens and I think it's going to happen more in society, just with the pace of life. I don't think people have the time to give to themselves, unfortunately.'
Jesse stresses the need to maintain balance in life. 'It's important to keep a sense of balance and not get stuck too much into work or problems, to make sure I'm not burning out, and maintaining a positive outlook on everything I do.'