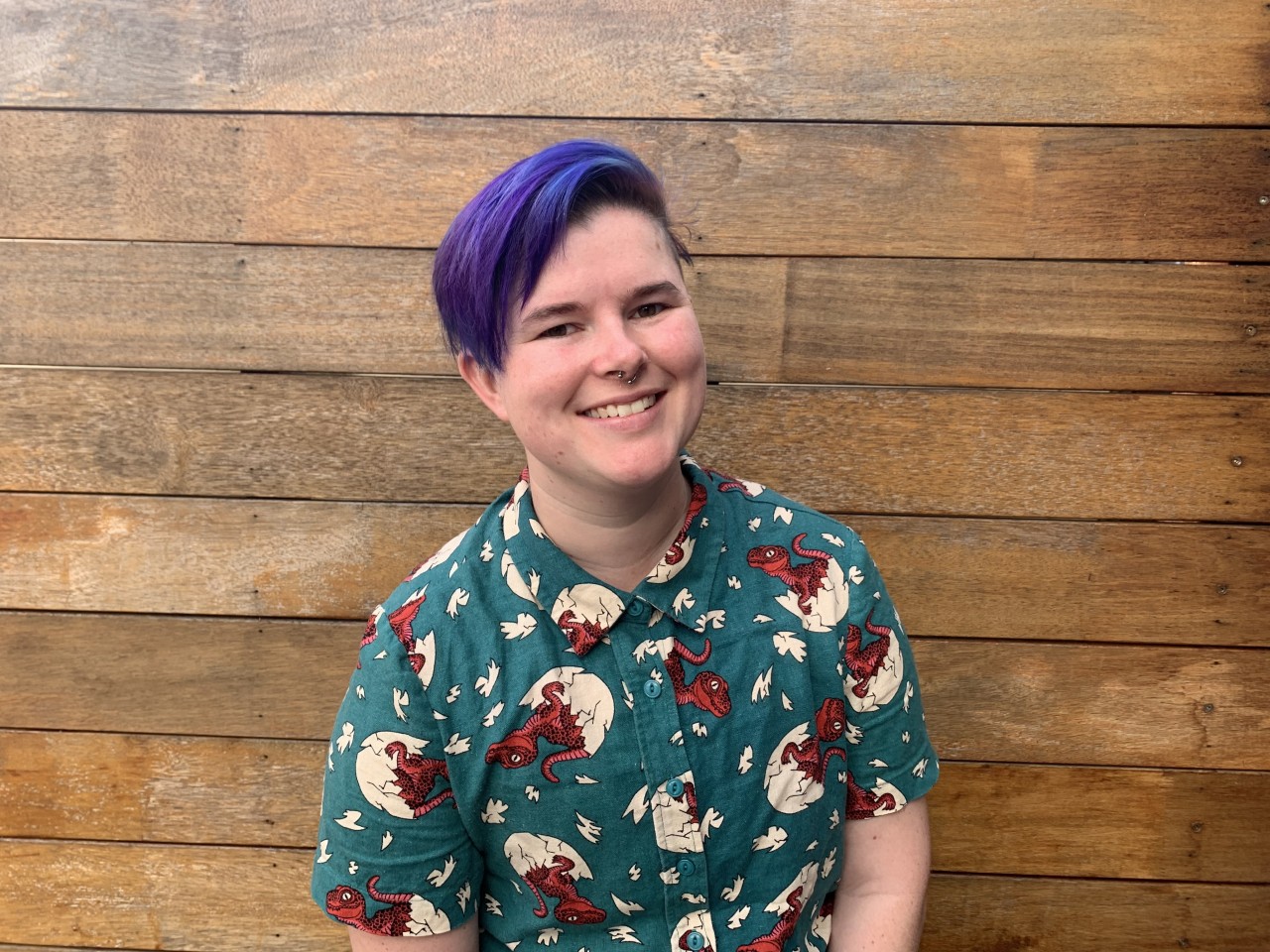 As we approach the end of Pride Month, SANE Peer Ambassadors Lisa and Holly chat about the brilliant and frustrating parts of Pride. They also reflect on the interaction between mental health and discrimination - how having to be vigilant of others' reactions and assumptions takes a toll.
What does Pride Month mean to you?
Lisa: I'm a bit of an over-thinker so I have a few different thoughts about Pride Month. For the most part, I think it's absolutely brilliant – celebrate the LGBTQIA+ community, educate about the breadth within the community, fly the rainbow flag far and wide. Nothing in this world can be achieved without recognition and visibility. And to me, that's what Pride Month is about. The more we see and hear real people, stories and images the better.
At the same time, I am now in my 40s living a remarkably unremarkable lifestyle. So I find myself a little sad that even now, after all these years, it's not a given that the life I lead with my wife and family is considered ordinary.
Holly: I have mixed feelings towards Pride Month. On one hand, the celebration of the LGBTQIA+ community has helped me accept and celebrate my own queer identity. For a long time, I hid my queer identity out of fear and shame. Having public recognition and celebration has helped me feel more secure in my identity.
However, during Pride Month I feel obligated to educate and speak out about LGBTQIA+ issues. Sometimes this is rewarding. However, the emotional labour is exhausting and often takes a toll on my mental health.
I also feel frustrated when corporations 'rainbow wash' their brand without doing anything for the LGBTQIA+ community. In fact, sometimes they're doing active harm by donating to queerphobic politicians or organisations.
How has discrimination and living in a heteronormative/cisnormative world affected your mental health?
Lisa: The clearest example I can give is actually very recent. It's been a bit of a rocky time for me of late, as it has for many people. So having to speak to a doctor I hadn't met before, over the phone, to get my mental health care plan was tough this time round.
When asking background questions, it took the doctor four clarifications to understand that I, a woman, had a female wife. And that was all before I had to answer the mental health questions.
This is not the most tragic story. Far from it. But it illustrates how a challenging mental health situation can be made worse by the 'complexity' of living in a heteronormative world.
Holly: Looking back there were a lot of clues to my queer identity. But I blocked them out and pretended they didn't exist, because I feared the response by friends and family. While I was at school people used 'lesbian' as an insult and people made it clear that it was 'gross' to be queer.
It wasn't until I was 21 that I tentatively came out and even then I was petrified. Even though I am 'out' now there are still a lot of ways that our cisnormative/heteronormative world affects me deeply. Not a day goes by without me seeing something that degrades our community. Each time it's another knife to the heart.
Living in the world we do, I still hide aspects of my queer identity in fear of negative reactions, because even though we have come so far in accepting the LGBTQIA+ community there is still a long way to go.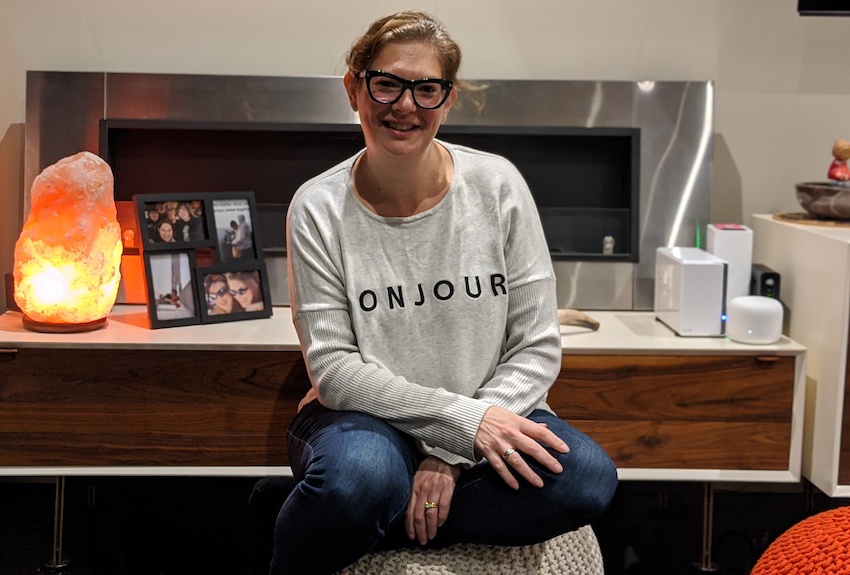 What is the impact of having to figure out if a situation is safe to come out in?
Lisa: I've often said that I've had to come out twice. And for me, 'coming out' as having mental health issues is usually the harder of the two. I applaud all the amazing organisations, and SANE especially, for their work in destigmatising mental health issues. They've brought interesting and relevant conversations into the mainstream.
Mental health is being talked about now. However, I feel that all too often mental health is discussed as it relates to others. People cite statistics, stories, tales of how hard lockdown has been for those who suffer from mental health issues. It is often scary to go from this supportive theoretical conversation about mental health issues to coming out as a person for whom this is a reality.
It's a bit like living in a state of Jerry Seinfeld's "not that there's anything wrong with that". The constant thinking of how someone will react when they find out that you're one of the statistics is exhausting. Sometimes, I don't know if I can deal with the many emotions that come with this conversation. So I delay it.
Holly: As for coming out as queer, every time I'm with a new person or in a new environment I am looking and listening for signs that indicate safety. I'm careful in the language I choose: 'partner' instead of 'girlfriend', for example. I listen for how they react, I listen and look for signs of religion – be it a necklace with a cross or a comment about church. I am constantly vigilant.
Sometimes I wish I could just have a normal conversation without the fear of outing myself in a situation where it is not safe.
Coming out as someone with a lived experience of mental health issues is also a careful dance. As part of my mental health issue, I overshare as a means of self-protection. So, my challenge with this is learning when it is appropriate to share and when not to. I have ruined potential friendships and relationships by being too upfront. As someone with borderline personality disorder this rejection hurts every time.
What are the next steps to create a safe world for LGBTQIA+ people?
Lisa: There isn't one most important step. It's the accumulation of lots of little stories and events. It's not being put in a twin room automatically in a hotel. It's not having shop assistants presume wives are sisters. It's not having to spend hours on the phone with utility companies getting two female married people both named on a policy.
It's having everyone – people in the health professions, in positions of power or in the café down the street – stop making heteronormative assumptions that can only make someone feel different. It's not having to come out every day. It's removing the need to pre-emptively explain, removing the fear around potential reactions, the everyday worry how someone might respond to your child.
It's letting those in our community have the peace of mind in everyday interactions that others don't even realise they take for granted.
Holly: It's hard to know what we need to do next because so much of it is about individual attitudes, which are so hard to change. One of the most important things is inclusive education across all organisations and educational settings.
It is important that young queer people see themselves included in the curriculum. And, for people who are cisgender and heterosexual to learn about inclusivity and acceptance of diversity. This means including queer people in subject curriculums including history, sex education, English literature and science. If we can build inclusivity and acceptance from a young age, we have the power to change attitudes and make a real difference for LGBTQIA+ people.
As for steps to take now, we need real policy changes that enable access to affordable and safe healthcare, stronger anti-discrimination laws and greater recognition of the diversity of gender – especially for those that exist outside the gender binary.
Where to from here?
For peer support and referral for LGBTQIA+ people and their loved ones contact QLife on 1800 184 527 or webchat. Available 3pm to midnight every day.
Chat to or email SANE Peer Workers, who offer unique empathy and insight from their own lived experiences.
Contact SANE's supportive counselling service on 1800 187 263 or online, available Monday to Friday 10am-10pm AEST/AEDT.