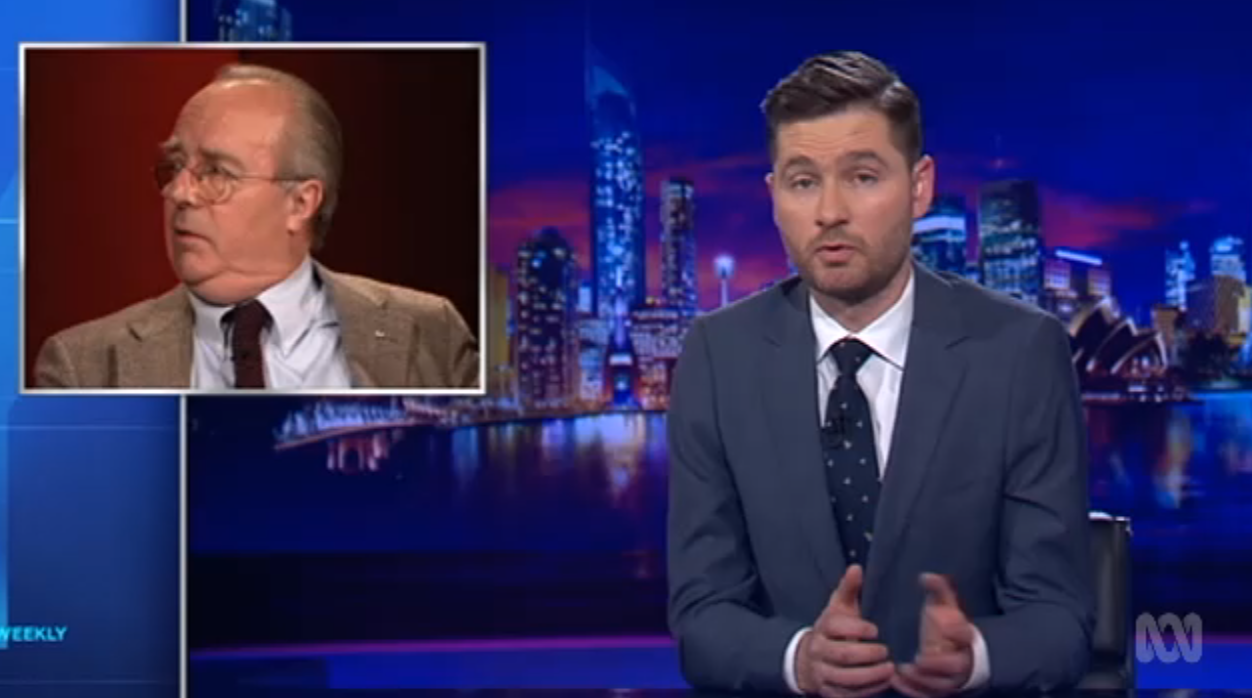 'Regurgitating stigma is easy but it makes life harder for those with mental illness,' said Charlie Pickering on the ABC TV show The Weekly.
Pickering was talking about media coverage of a shooting in the US in which a journalist and a cameraman were killed.
In the hours following the shooting many Australian and US media commentators assumed the gunman had a mental illness.
Pickering and the team who produce The Weekly examined why so many were jumping to this conclusion.
'We decided to cover this story in this way for a few reasons, but mainly because there was something going on that was so prevalent in the media and never confronted. It seemed obvious to us that unqualified talking heads blaming tragedies on things like depression would not only avoid finding real explanations for those tragedies, but also unnecessarily cast doubt on all people with depression. In preparing the piece, our research confirmed our beliefs.

One of the aims of our show is to take things that we see every day and look at them in a new light that can be revealing and hopefully improve how we go about our lives. We try to give support to those who need it and criticism to those who deserve it, but don't seem to be getting it. We hope we made a useful contribution to the conversation around mental health.,' Pickering says.
Viewers of the program certainly think it did, the show was nominated for a Good News report.
The final episode of The Weekly is available on ABC iview.
You can make a Good News report on the SANE website.