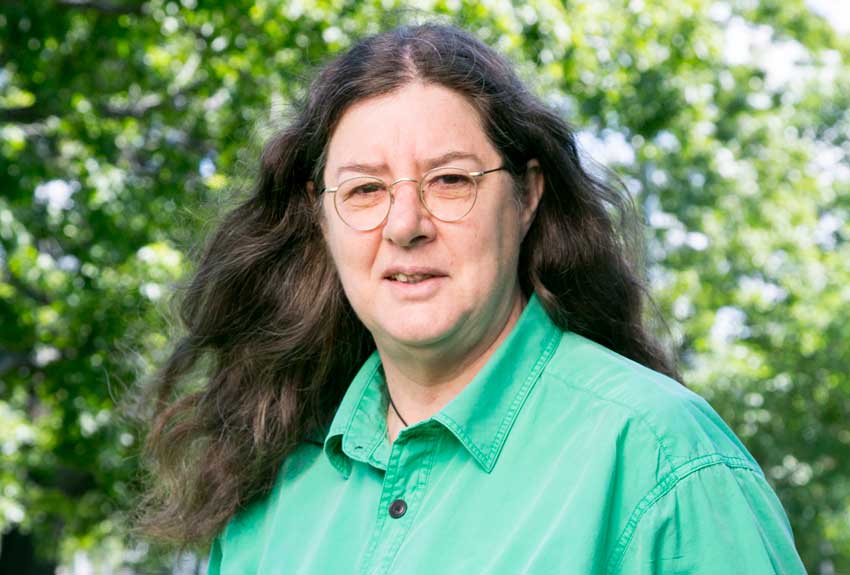 We salute SANE Australia Peer Ambassador Sandy Jeffs for her richly deserved and timely 2020 Order of Australia Award.
As many of you know, Sandy is an author, poet, musician, firefighter, hockey player, raconteur and mental health advocate of a kind we've never seen before in Australia, and probably won't see again.
For many decades, Sandy has been a resolute champion for people living with Schizophrenia, a condition she knows only too well. She has battled her demons and barracked for the Demons.
Sandy has been a true comrade and warrior for those dealing with the toughest of mental health conditions and constantly challenged the debilitating stigma that still persists today.
Her disarming and incisive humour has always been a source of enormous emotional relief and comfort to people living with mental illness.
The timing of Sandy's award could not be better - in the midst of the Victorian Royal Commission into Mental Health and as Sandy, with SANE Co-Founder Dr Margaret Leggatt, are about to launch their new book Out of The Madhouse.
Out of the Madhouse shares reflections from a wide range of people who were patients or worked at the Larundel Psychiatric Hospital. It launches 20 February at The Dax Centre in Melbourne.
Sandy's deep compassion and respect for people's common humanity pervades this important book which challenges us to build a better mental health system in Victoria and across Australia.
At a personal level, meeting and spending time with Sandy has been one of the standout highlights and great privileges in my years working for SANE Australia.
Congratulations Sandy!